Dockside Wedding at the Bay Pointe Boat House | Rada + Ryan | Shelbyville, Michigan
If you want something done, give it to a busy person! Between planning a wedding, both finishing up their residencies, and moving to a different city, I'd say this bride and groom power couple have had quite the year! But they made it, and now these two doctors and newly weds can kick their feet up and hopefully relax a bit in their first weeks as husband & wife!
One of the things I always ask my couples out of the gate is how they found me. Some through Instagram, others through Google, and many by referral. In the case of Ryan & Rada, I actually had the opportunity to be the assistant photographer for Ryan's brother Aaron just 3 summers previous. I was very humbled when they contacted me, and hearing their plans of an outdoor wedding by the water had me all ears!
A few months after the secured me, we headed out to Lake Michigan for their engagement session, and it was there I really got to witness their love - AND meet their two sweet little pups!
Carrying that beachy vibe to their wedding, Rada went with a nautical theme using blues and blush tones. These colors fit perfectly with their dockside ceremony overlooking Gun Lake. We had dark rain clouds threatening us a bit during the ceremony, but the little rain that did come held off until just after their first kiss. Perfect timing!
Don't forget to check out the incredible dream team of vendors listed below all their pretty photos!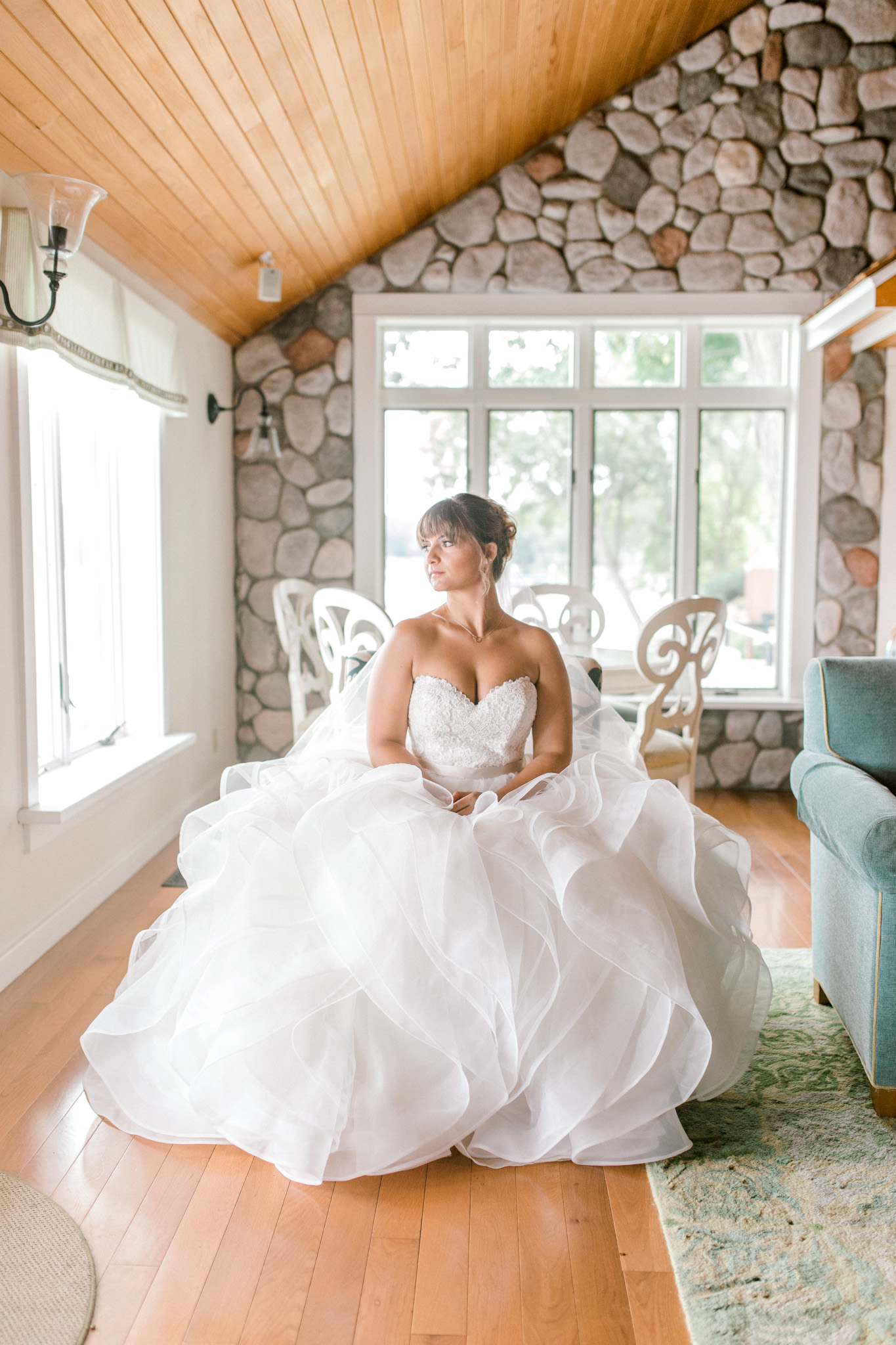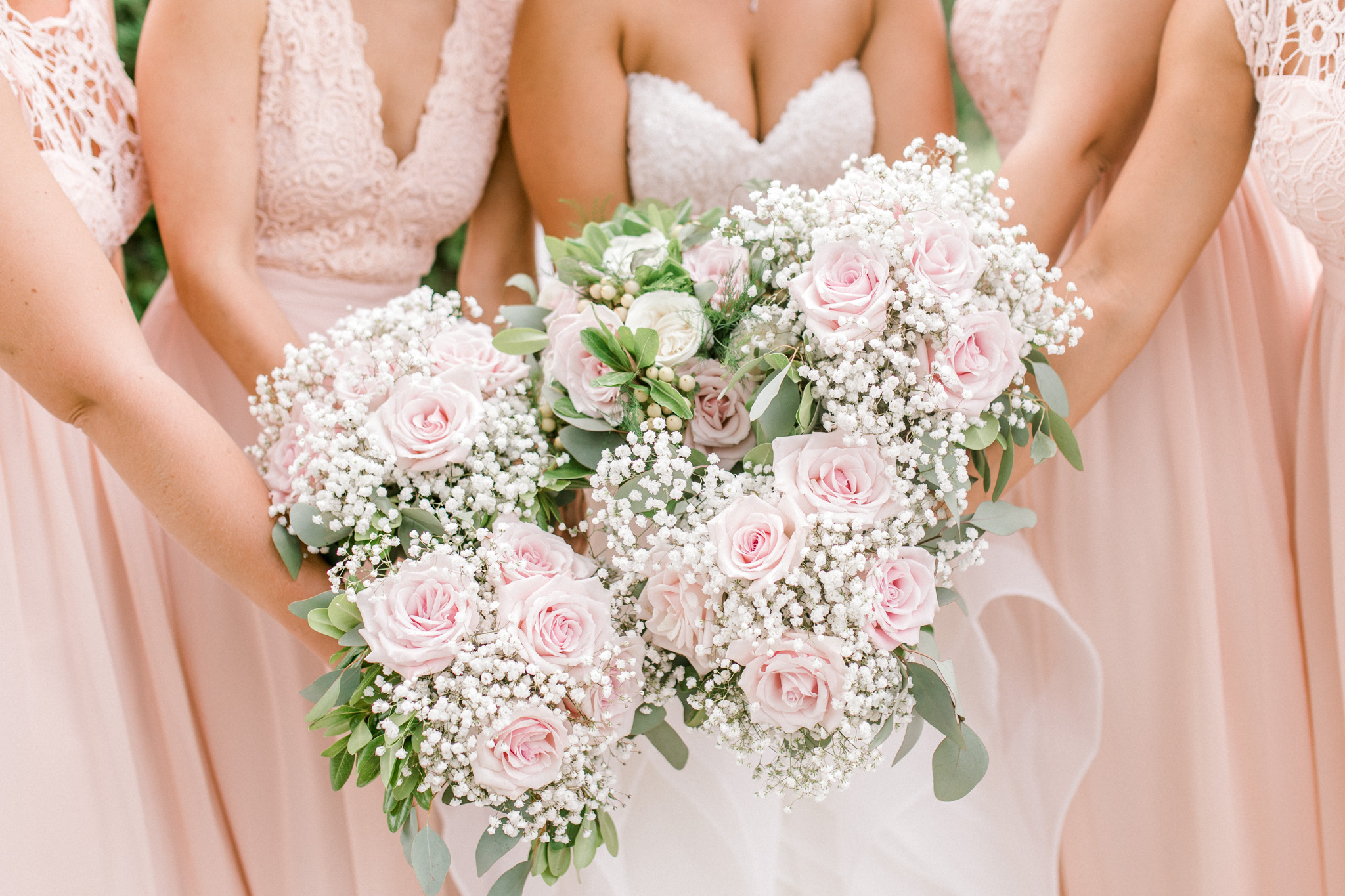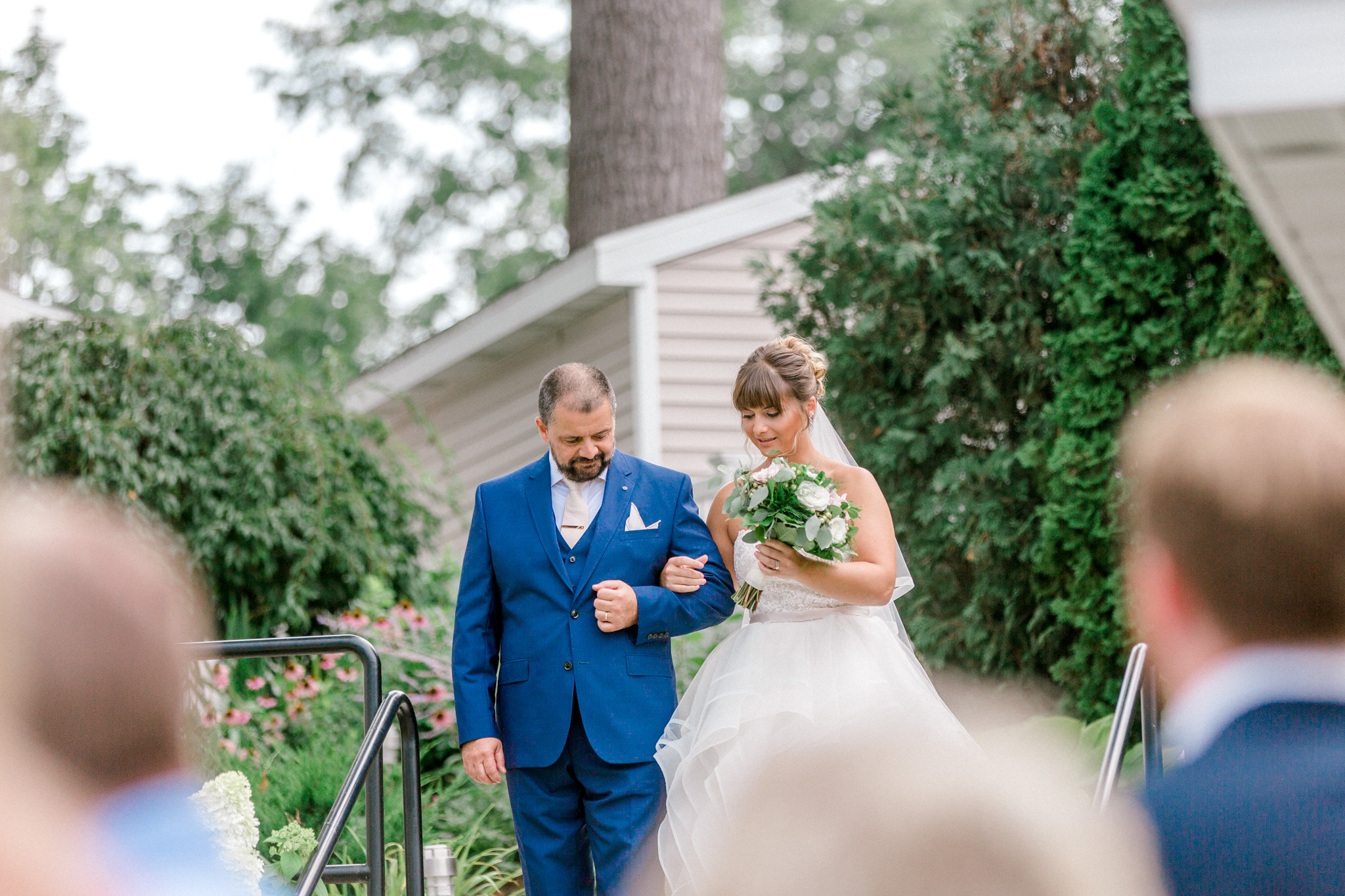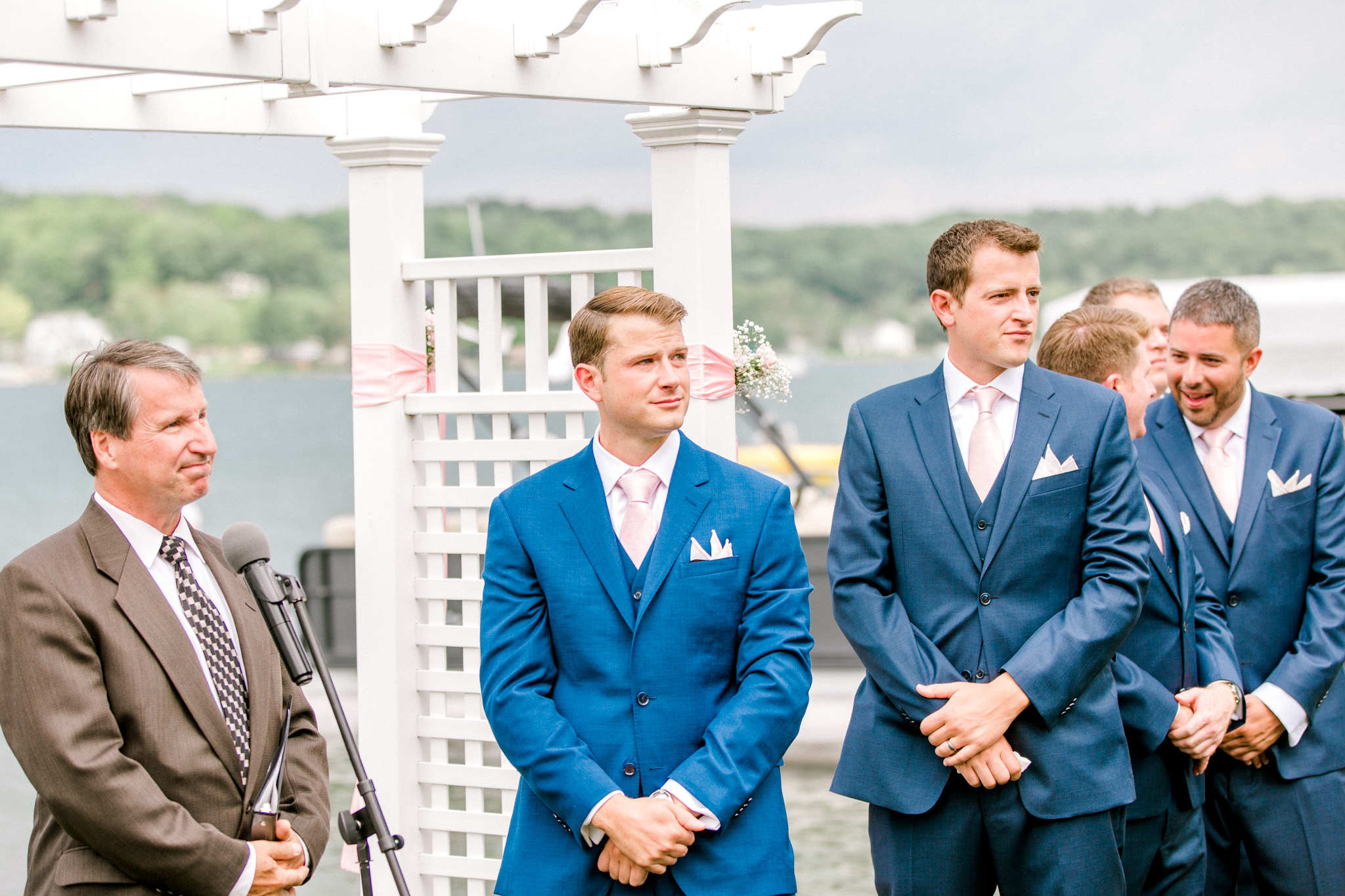 If you enjoyed this wedding, you may also enjoy viewing…