Floral Filled Spring Engagement | Nora + Rob | Grand Rapids, Michigan
Meet Nora and Rob. These Chicagoans almost opted out of their complimentary engagement session, but I insisted on at least doing a mini so we could meet prior to the wedding, and I am so glad we did! I think they are, too. I LOVE meeting my couples beforehand. That way we are comfortable with each other, and they get a good feel for what photos will be like on their big day, taking a bit of the pressure off!
We met at an orchard and the apple blossoms were still going strong! Pair that with a gorgeous custom bouquet by Melissa Anne Floral Co., and we were in beautiful business! How perfectly does Nora's mustard dress compliment those pink and red florals? Definitely swooning over this color palette. Don't worry neutrals, we're still BFF's…but color, you're welcome to come party with me anytime.
As you can see scrolling through their highlights here…Nora and Rob are a silly, laid-back couple. Constantly joking around and trying to get each other to laugh. We had some fun, that's for sure! They waited patiently while I attempted my first ever double exposure (see my mediocre results below)…and we even spotted some random asparagus stalks growing between the apple trees. I am kind of kicking myself now for not grabbing a photo of that! Have you seen how asparagus grows? It's actually quite humorous! Go Google that, STAT, and then scroll on to see my favorites from this session!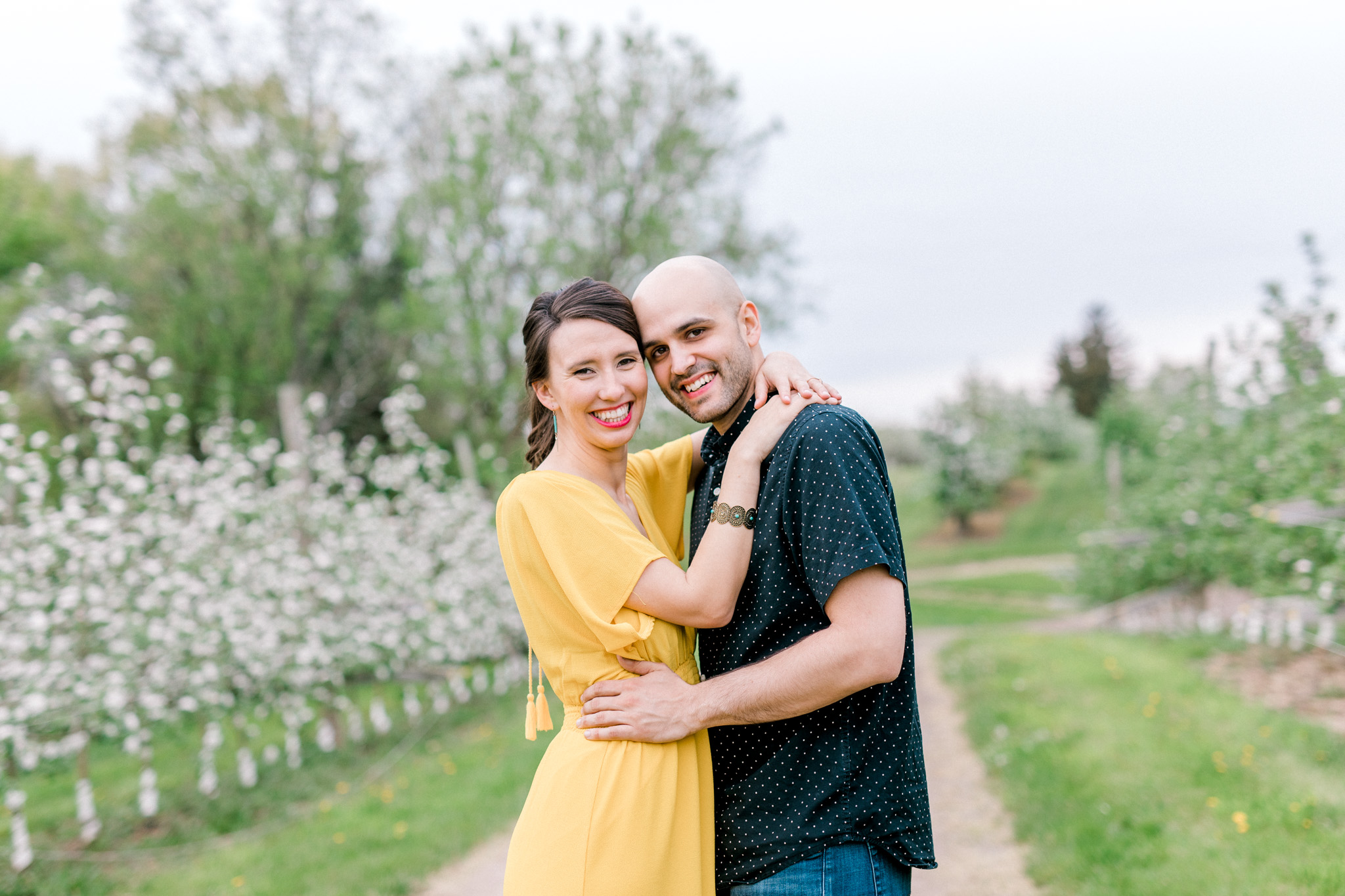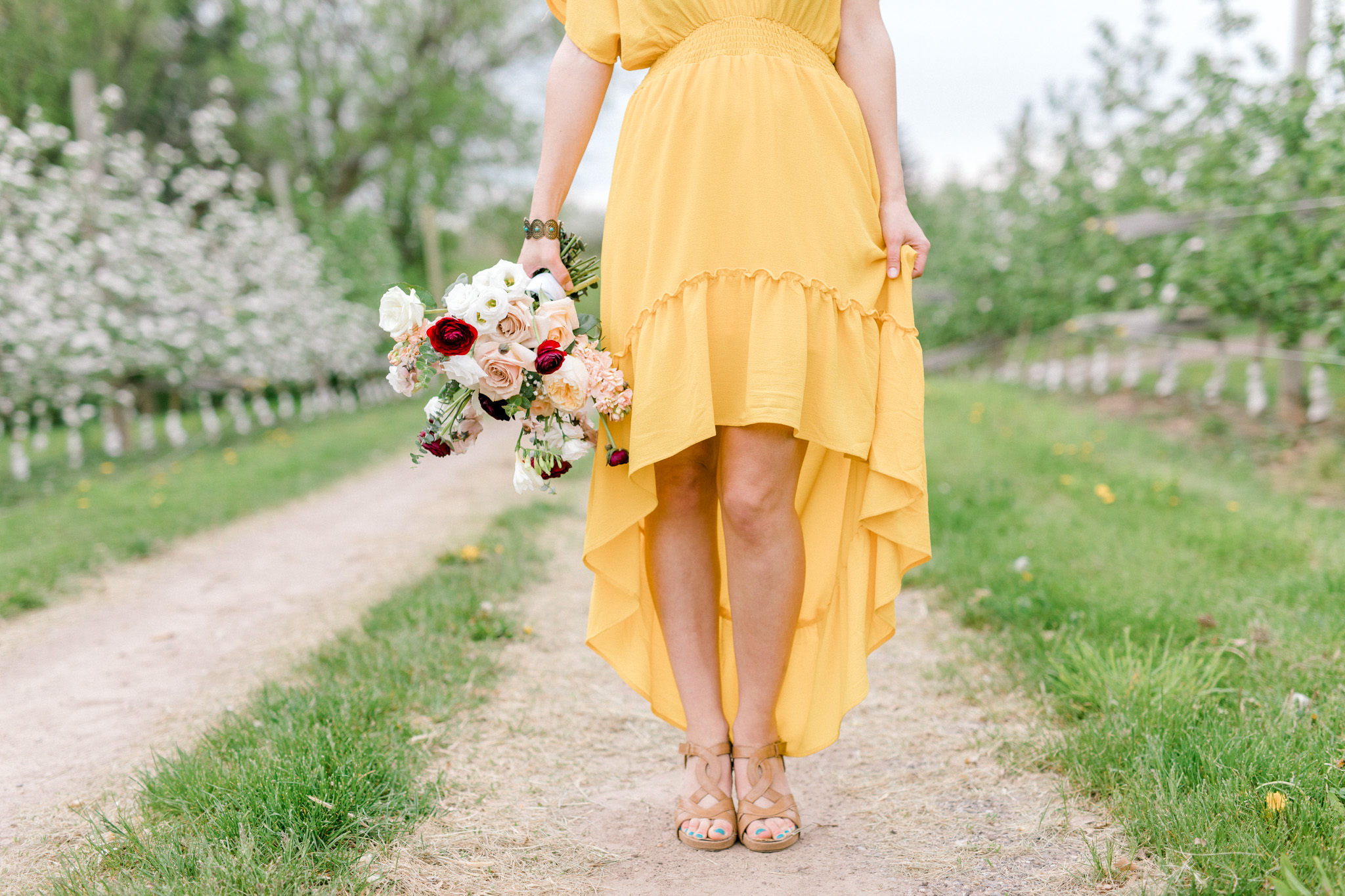 If you enjoyed this engagement session, you may also love…