Nautical Dockside Michigan Wedding | Cortney + Ty | Muskegon, Michigan
When I met up with Cortney for coffee during for our initial consultation, I knew immediately she would be a FUN bride to work with! From her lively personality, to the vision she was describing for her wedding day - I simply could not wait! The ceremony would be outdoor in Muskegon, Michigan on "The Point", a peninsula overlooking Muskegon Lake. Her bridesmaids would be in long blush dresses and carry bouquets filled with gorgeous florals and greenery. The guys in navy tux's and bowties.
A thoughtfully planned out design a color scheme is definitely something I swoon over on a wedding day, and I was swooning over this hard.
I met Ty during their engagement session in Rockford, and it's safe to say these two were meant for each other. Ty; cool and collected, complimented Cortney's energy just perfectly. And good thing too, as Cortney has 3 beautiful, vivacious sisters that are a big party of her life. I could tell they were both fun, fly-by-the-wind type of people which would be needed for what was in store for their wedding day... (yes, cue the foreshadowing...)
As any photographer would do to prepare for a large event such as wedding, I checked the weather leading up to their day. Rain. Maybe it would pass...or be a light shower I hoped. But day after day, the forecast continued to show rain.
Friday August 4th arrived, the day of the wedding, and I checked the weather again. Not only was it going to rain (the entire day), there would also be strong hurricane like winds to accompany All. The. Rain.
I was prepared with umbrellas for the wedding party and rain shields for my camera, but I was more concerned with how Cortney and Ty were handling the news. Knowing without a doubt Cortney's well planned outdoor ceremony would need to be moved inside, and knowing most (or all) portraits would also need to be moved inside, I hoped this wasn't putting a damper on their spirits or letting it affect THEIR day - which could easily happen with emotions already heightened.
You guys, I am happy to report that Cortney and Ty handled the unfortunate forecast LIKE CHAMPS. I mean, I kind of feel like a proud Mom. Surely disappointed, of course, they let it just roll off their shoulders and marched forward with smiles. As expected, the ceremony was moved indoor, and the portraits were moved indoor while the wind and rain protested outside the walls around us.
There was a (now humorous) moment where we attempted to grab a portrait outside with an umbrella - only to dash inside a mere 30 seconds later while my assistant photographer ran after said umbrella that blew away in a gust of wind. Meanwhile, the rain was still sideways.
But I DO have some GOOD news. Right after dinner was served, the rain cleared and the clouds broke-up during golden hour revealing the most stunning sky. It was almost like it was planned this way on purpose. Like it was all meant to be. So, you better believe I took Cortney and Ty outside to FINALLY grab a few of those portraits they were dreaming of!
With all of this said, my day spent with these two and their crew was memorable and meaningful. As photographers we invest a lot of heart and emotion into someone's wedding day and in turn feel connected and indepted to these couples, almost like they're family. All the details Cortney planned turned out just perfectly. In fact, I overheard the reception crew telling Cortney that they've hosted a lot of weddings, but they've never seen their venue look so beautiful, and I am certain that is true.
Before you scroll through all the pretty, I am happy to share that Cortney and Ty's wedding was accepted by Wedding Day Magazine and will be published on their blog in the coming weeks! Stay tuned!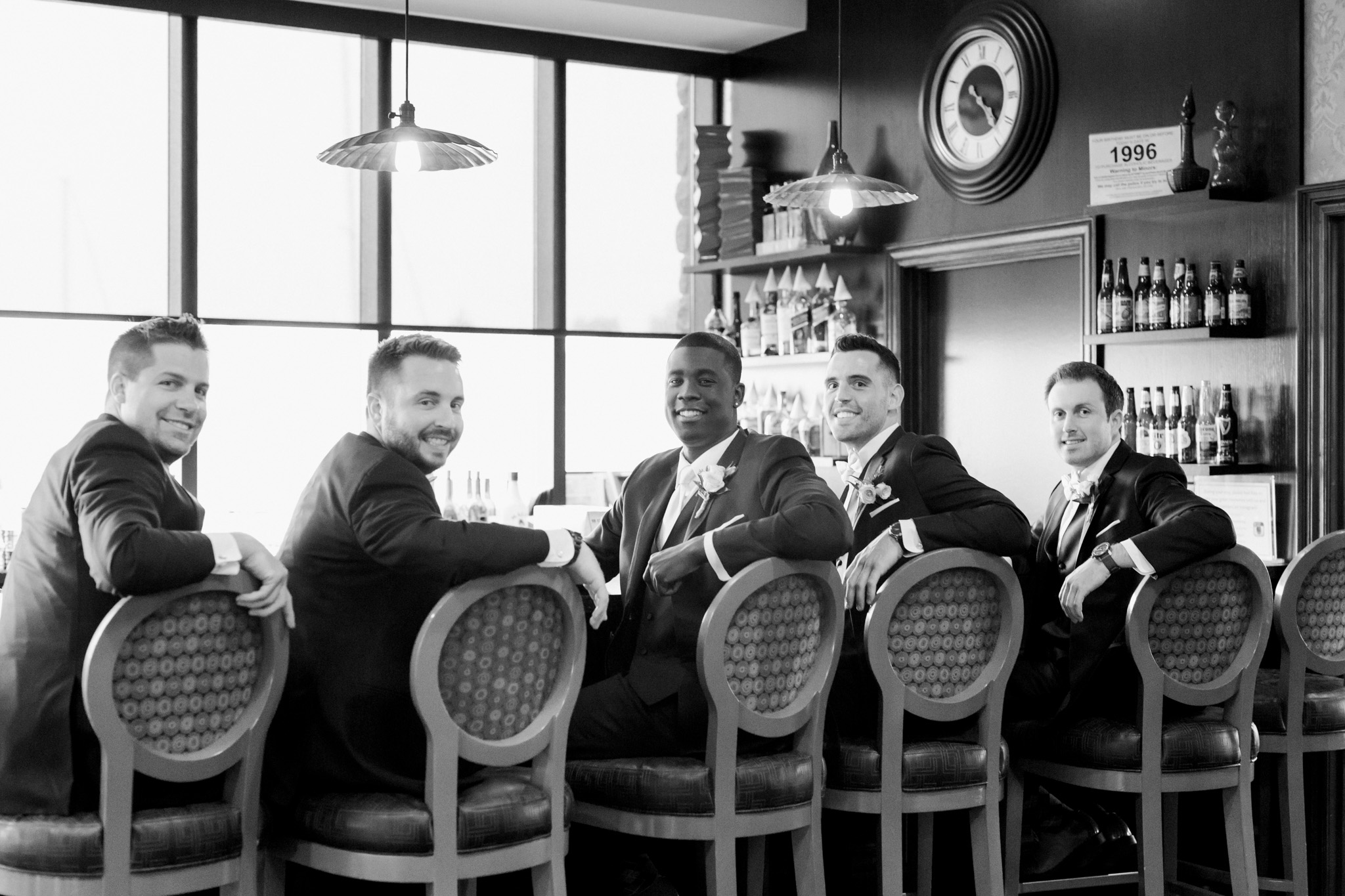 V E N D O R L I S T

Lead Photographer: Laurenda Marie Photography
Assistant Photographer: Luella & Lee Photography
Florals: September Blooms
Wedding Gown: Becker's Bridal
Bridesmaids Dresses: David's Bridal
Tuxedo's: Men's Warehouse
Jewelry: Givenchy
Reception Venue: The Lake House
Catering: The Lake House
Dessert: Sweet Traditions
Ceremony Band: Julia and the Greensides
DJ: Ephraim Rudolph Mixxin Dj's
 
If you enjoyed this wedding, you may also love viewing...